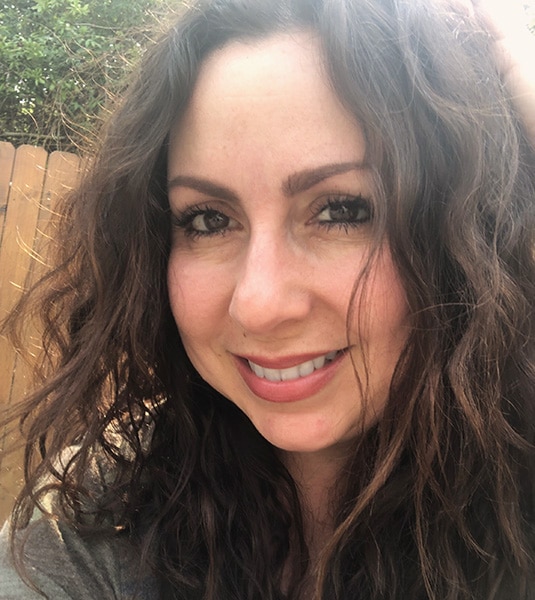 Marcela Suaza
Co-Founder/Manager
Marcela spent her childhood with her family and close family friends in their salon in Miami.  After graduating from high school, she went on to become an esthetician and professional makeup artist.  While working with Bobbie Brown as a TV and movie makeup artist in Miami and all over the country, she grew her talent into a very successful and rewarding career.
In 2001 Marcela and her family relocated to Bluffton, where she focused on raising her two children and helping her husband's business flourish while continuing her career as a makeup artist.  When her family salon relocated to the Lowcountry, Marcela joined in as a business partner and makeup artist. Her talent and business savvy help keep Bluffton Hair Lounge at the forefront of the industry. Marcela ensures that all of her staff stay current with the latest training and are kept up to date with the very best products on the market.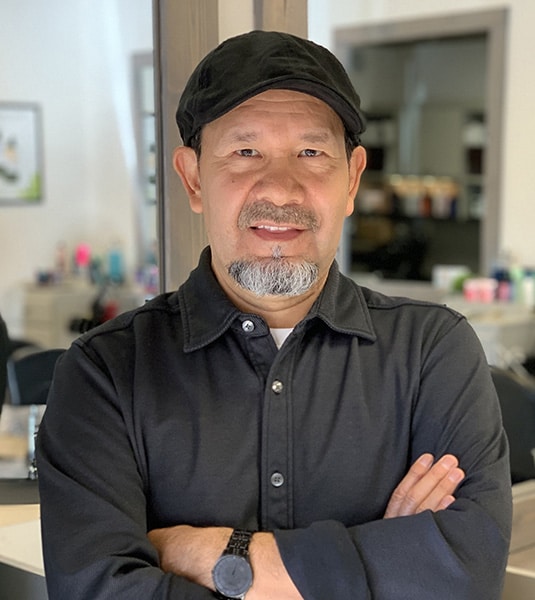 Jose Cristancho
Co-Founder/Head Stylist
Jose came to the US in 1990 from Colombia to grow and share his skills in the industry. After owning a highly successful salon in Miami, Jose and his family moved to the Lowcountry in 2006 to enjoy all that Bluffton has to offer. Jose has over 30 years in the industry, and his extensive client list is a true mark of his talent. Nicknamed Edward Scissor Hands by many of his clients some have even said he moves his hands so fast it's fascinating to watch!  He always makes sure you are happy with your style and leaving with a smile.
He enjoys spending time with his family and beloved cat Toby. Jose enjoys going to different hair shows across the country and learning about the latest products and styles to bring back to his clients.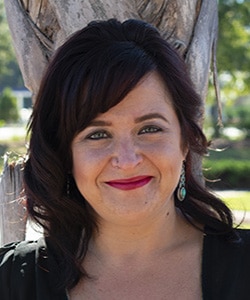 Amber Blake Steedley (DaSilva)
Master Stylist
Amber is a native of Bluffton and a proud mother of two beautiful daughters and her fur baby Snowball. Amber's passion started as a child. She worked in her sister's salon and attended the Savannah School of Cosmetology to pursue her career.
Amber specializes in razor cuts, custom color, perms, and straightening. She does fabulous pixie style cuts, and her color work is beautiful. Amber's creative eye has enabled her to visualize hairstyles before even picking up her scissors.
Her passion and talent have earned her recognition within the Best of Bluffton awards competition.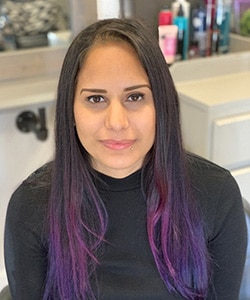 Carina Guerrero
Master Stylist
Carina was born and raised in the Lowcountry. She has always had a passion for making people look their best. Even as a child, she would play with and style her friends' hair. That passion created motivation, and the drive to become a professional hairstylist. Carina completed her education at Technical College of the Lowcountry 6 years ago and turned her dream into a career.
She continues to grow her expertise with ongoing training and certification programs while staying up to date with the latest trends. Her creativity and skills include updos, color, and mens' haircut and style.
Carina is an animal lover and has a German Shepard named Kida and a Chinchilla named Panda.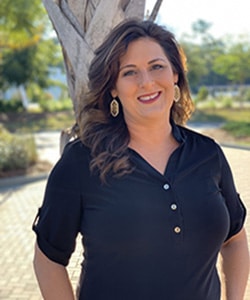 Ladonna Branch
Master Stylist
Ladonna relocated with her family to the Lowcountry in 2016 and have been enjoying the lifestyle ever since. She started her career sixteen years ago in an award-winning, multimillion-dollar salon. From there, she quickly became a Master Stylist. Ladonna joined the Bluffton Hair Lounge in 2017 and has since established a base of loyal clients. She is certified in Keratin treatments and specializes in foil highlights and color for the mature woman. Her approach is for a beautiful, natural looking finish.
In 2018, after only a year as a stylist in Bluffton , Ladonna was selected as a finalist in the Best of Bluffton competition.
Rewards Program
Earn discounts and free stuff with our rewards program. Click below to learn more.
Rewards Program
Earn discounts and free stuff with our rewards program. Click below to learn more.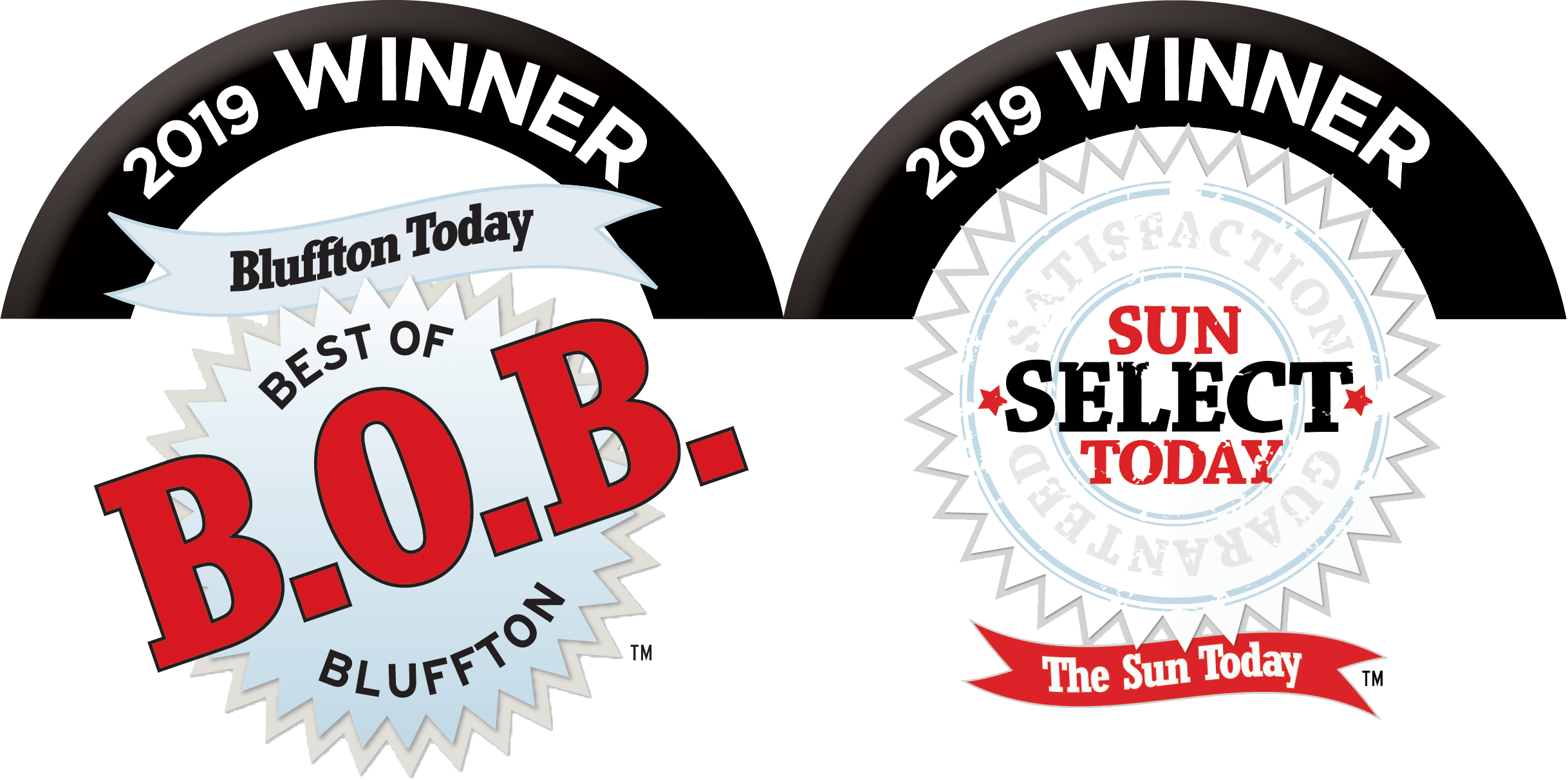 Location
102 Buckwalter Pkwy Suite 3P
Bluffton, South Carolina 29910
Get Directions